Tubetalk Classic Radio Show
with your host Paul Buresh
Welcome to the Zenith of radio shows!
**Use your AM transmitter via your computer and listen with your antique radio.

---
Tubetalk exists because it only makes sense that radio enthusiasts should be "On the Air". The vintage radio community is spread all of over the world and the mission of Tubetalk is to help grow our hobby by showcasing the activities of as many folks as possible.

The reason Tubetalk is the Zenith of the independently produced fine radio experience is due to the wonderful people in the radio community who share with us their unique perspectives on the radio collecting hobby, the wonderful musicians, singers, and voices of history that have graced the ether for oh so many years before us and certainly not because of your humble host, Paul Buresh.

Tubetalk is a celebration, of our industrial, musical and entertainment heritage. If you have questions, comments, reactions, or suggestions for Tubetalk please email the show via our email link.

Switch on your vintage set and let those tubes warm up to a cozy glow... listen to TUBETALK !
Proud member of the following Radio Clubs:

If you wish to support this show please email Paul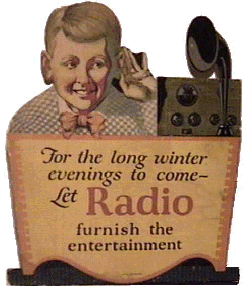 Tubetalk pals
WWII P.O.W.Letters
Book by Lisa Spahr
Well kids sad to say with 2014 going away so is Tubetalk, thanks for listening, supporting, participating and being there. I hope you enjoyed the program.
Listen to one of the 129 available archived shows!